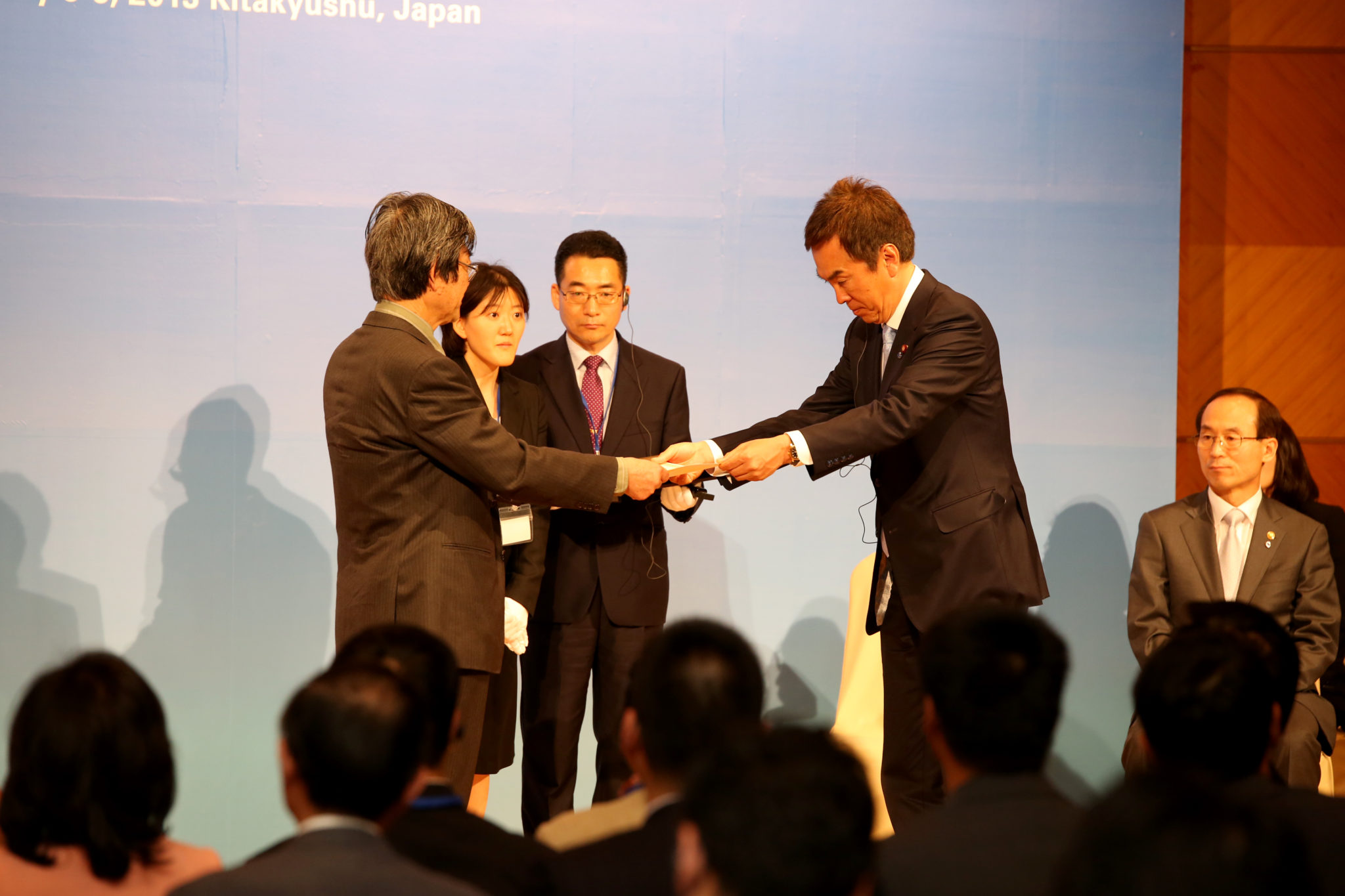 The 15th Tripartite Environment Ministers Meeting (TEMM15) was held in Kitakyushu, Fukuoka Prefecture, Japan on 5-6th May 2013 for 2 days.
The environment ministers of the three countries have been holding the Tripartite Environment Ministers' Meeting among China, Japan and Korea (TEMM) on annual basis since 1999 and this meeting is aimed to enhance the relationship among three countries and also discuss how to promote environmental cooperation with sharing environmental problems at domestic, regional, and global levels 
The ministers welcomed the award ceremony held to commend 3 individuals from each country who contributed to environmental cooperation among the three countries. From Japan, Dr. Hajime Akimoto, Director General, Asia Center for Air Pollution Research, was invited to the ceremony and presented the award with the appreciation by the three ministers.
During the meeting, the ministers introduced the progress of the domestic environmental policies and exchanged opinions on air pollution issues, green economy, climate change and biological diversity, and finally, a Joint communique was adopted.
*Photo courtesy of Ministry of the Environment, Japan