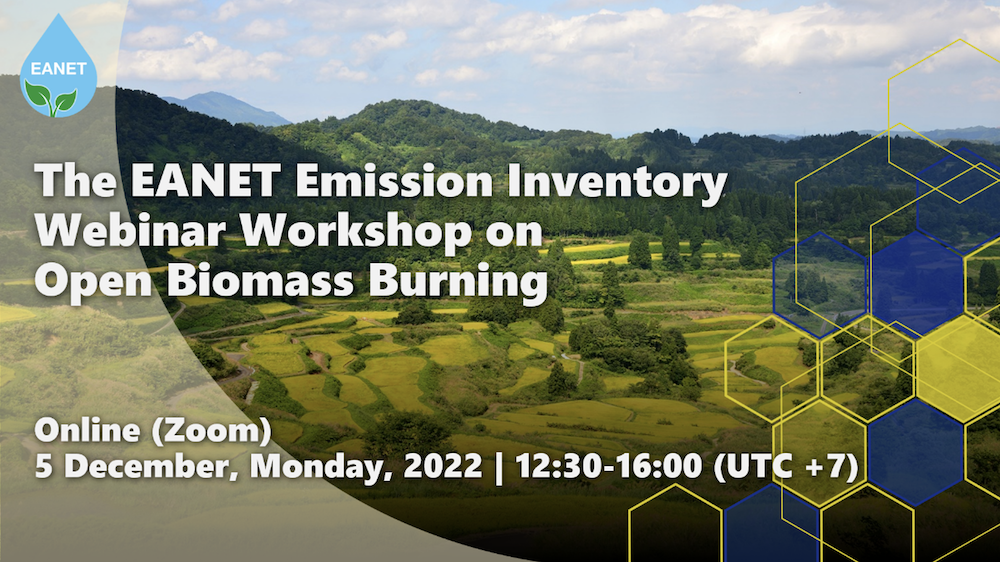 1. Background
One of the key sources of particulate matter (PM) pollution in the EANET Participating Countries especially in Southeast Asia, is the open burning of biomass such as agricultural wastes, forests, and municipal wastes.
Open burning of agricultural crop residues is one of the key sources causing severe air pollution. Reducing emissions from agricultural waste burning is among the 25 recommended clean air measures in Air Pollution in the Asia Pacific: Science-Based Solutions  (UNEP and CCAC, 2018).
It is essential to understand the current status of emissions from open biomass burning sources to consider effective mitigation ways. The emission inventory is a powerful tool for this purpose. However, methodologies to estimate emissions from open biomass burning are much different from those for other anthropogenic sources.
2. Objectives and Participants
The objectives of the Emission Inventory Webinar Workshop are to learn basic methodologies to estimate emissions from open biomass burning sources including considerable uncertainties. In addition, application methodologies of the emission inventories to analyze influences of open biomass burning emissions will also be introduced. Furthermore, participants will share short presentations about issues related to open biomass burning in their country, and discussions with experts will be conducted.
Target workshop participants are technical officers, practitioners, and policymakers who are involved in air quality management issues, especially in charge of or interested in developing a national emission inventory.
3. Agenda and Program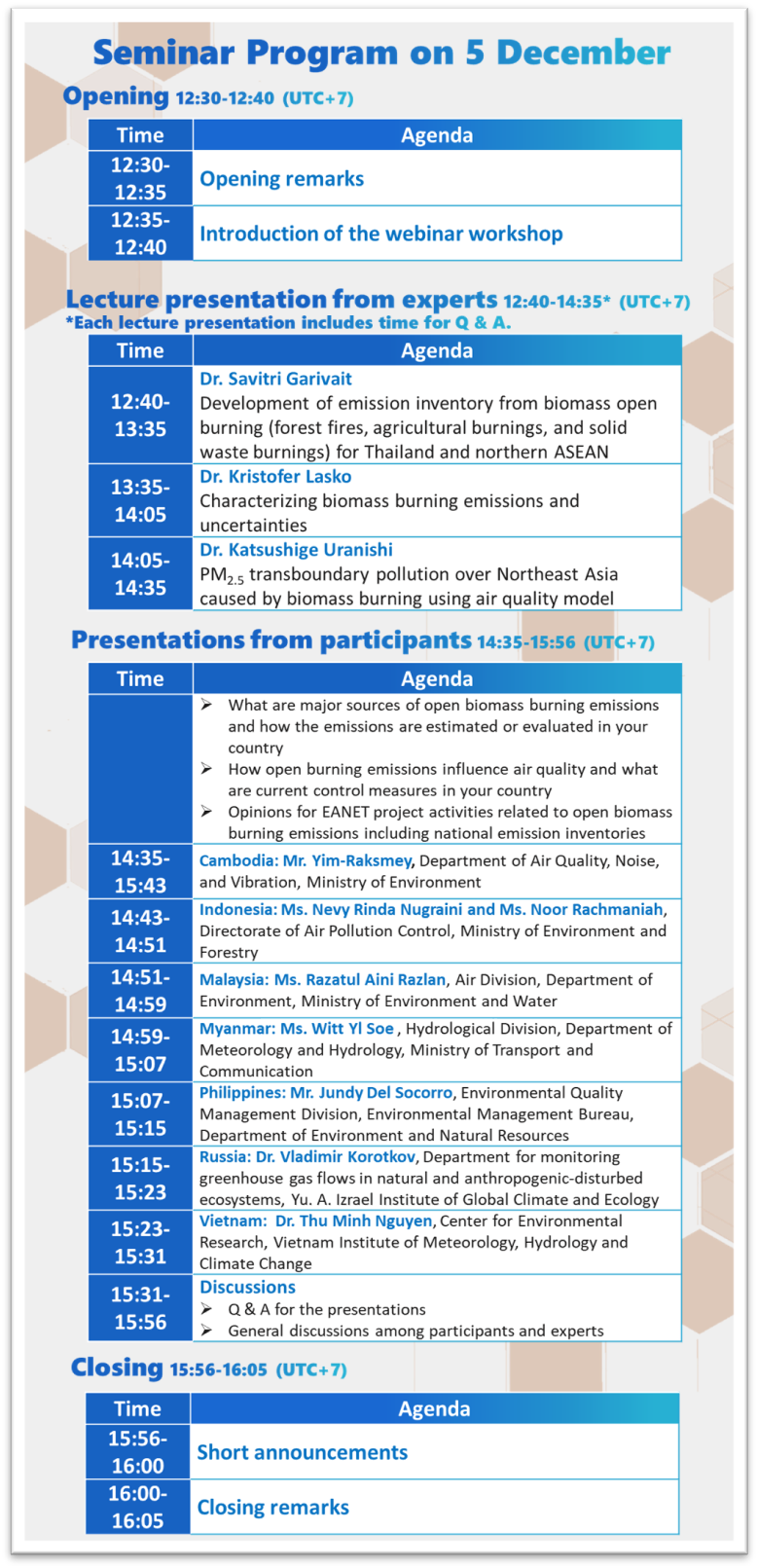 4. Registration
If you would like to participate in "the EANET Emission Inventory Webinar Workshop on Open Biomass Burning", please send the registration form to the Webinar Workshop Secretariat (eiwws2022@acap.asia).